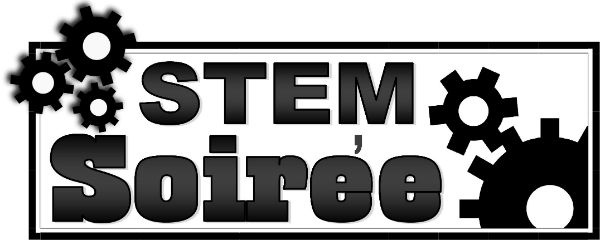 2607 will stop selling tickets online after 8pm on 4/5. See the team in the stands at Lehigh to register for STEM Soiree 2017
Team 2607 – the Fighting Robovikings invite you to STEM Soirée 2017
A Dance to Celebrate the FIRST Mid-Atlantic District Championship
Thursday, April 6, 2017, 8:00-11:30 p.m.
Best Western Lehigh Valley Hotel & Conference Center
300 Gateway Drive, Bethlehem, PA 18017
Attire: Anything from jeans to Steampunk to formal – you decide!
STEM Soirée 2017 Flyer [PDF]
Purchase Tickets and Sign Up Chaperones
Tickets $15 in Advance / $20 at the Door.  Tickets are available on a first-come, first-served basis. Limited tickets available at the door. Chaperones are free. We require at least one chaperone per team. Chaperones can sign up using the same purchase ticket form below.
Pickup Tickets and Fill out Waiver
Pick up your tickets at the MAR District Event at Lehigh University from team 2607. More details to follow. Tickets will only be given out to those who have filled out the STEM Soirée waiver. Download the STEM Soiree Waiver, fill it out, and bring it to the MAR District Championship at Lehigh when you pick up your tickets. No tickets will be given out without a signed waiver.
Team 2607 thanks its STEM Soirée 2017 Sponsors


Note: STEM Soirée is hosted by FRC Team 2607 and is not an official FIRST Mid-Atlantic event. By purchasing tickets or entering STEM Soiree, you agree to being filmed or photographed. Images may be used for security and/or promotion of Team 2607 and STEM Soirée.